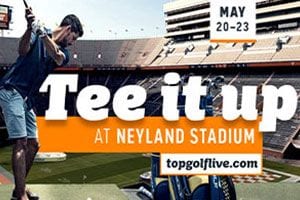 ---
The Standard Knoxville team was so thrilled about the news of Top Golf coming to Neyland Stadium that we decided to giveaway two tickets to two of our lucky residents! We knew this would be the best ending to the spring semester at UT.
We posted the giveaway to our Instagram Story instructing residents to comment, like all our posts for the week of April 27th, repost the giveaway to their story, tag @TheStandardKnoxville AND tell us their favorite thing about living at The Standard.
Our winning resident, Addie, who's a sophomore at the University of Tennessee said she loves watching our Instagram Live videos and is super excited about this event. We're so excited about this giveaway and look forward to doing more just like it in the future.